Counterfeits · Online Fraud · Brand impersonation
Protect your brands value accross all digital channels
A powerful multi-channel brand monitoring tool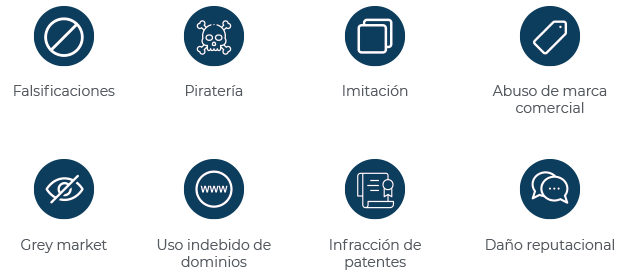 BrandIntel tracks brand presence in all online sales channels thanks to one of the most advanced technologies available on the market.
BrandIntel manages large amounts of data and identifies different illegitimate brand usages in multiple contexts – like marketplaces, social media, websites, appstores, online ads, or shopping and chat apps.
worldwide scanned marketplaces
social media platforms scanned
appstores analysed, 29 in the USA and 29 in China
We manage your trademark infringements from start to finish
Using a powerful tool like BrandIntel to detect trademarks infringements often means detecting more issues than our team can manage.
BrandIntel offers you a complete trademark infringements management that combines the online platform and our analysts and legal experts.
We monitor online marketplaces, websites, and social media, and we take down approximately 2,000 sites every year in addition to making test purchases and removing our brands from websites."
Global Director of Trademarks from Pharma industry
Enable only those modules your protection strategy needs
Maps and profiles key offenders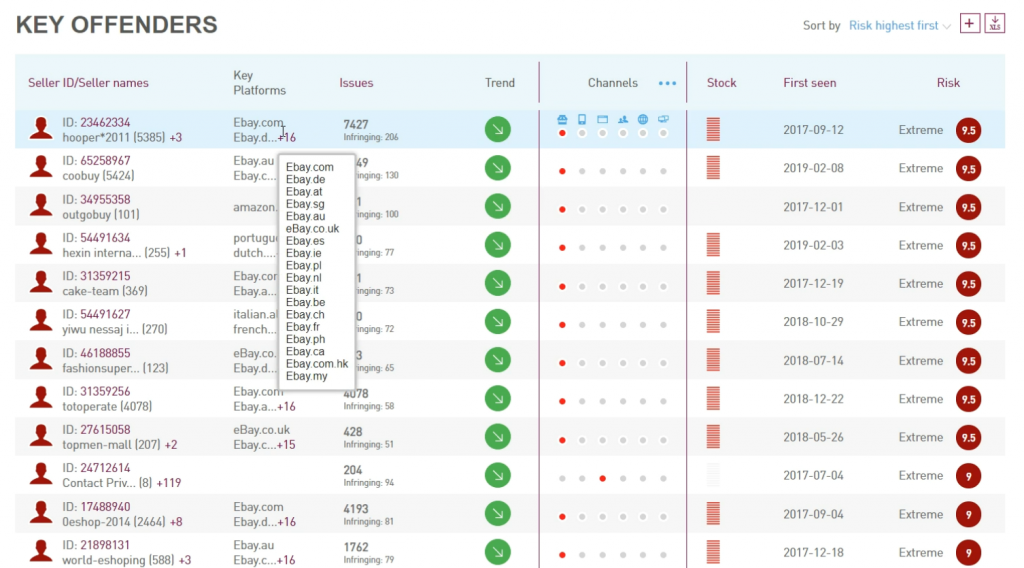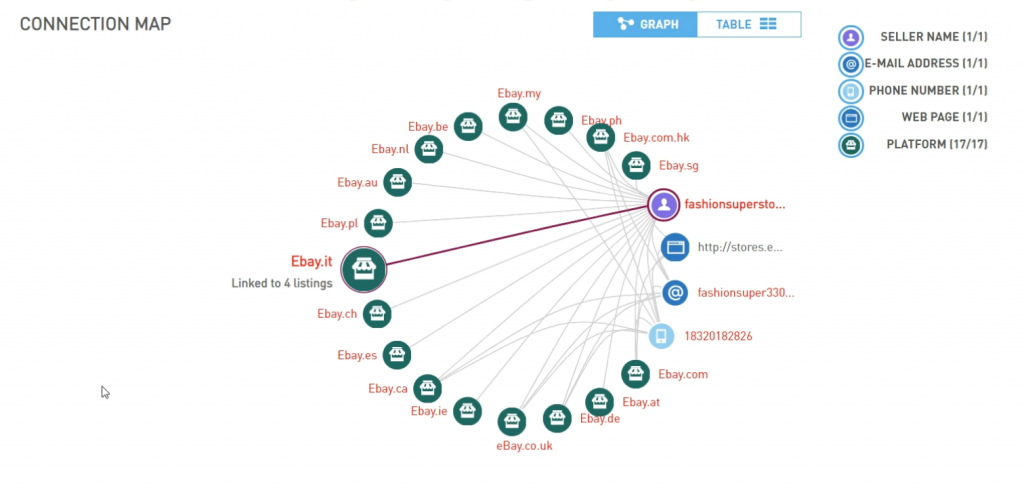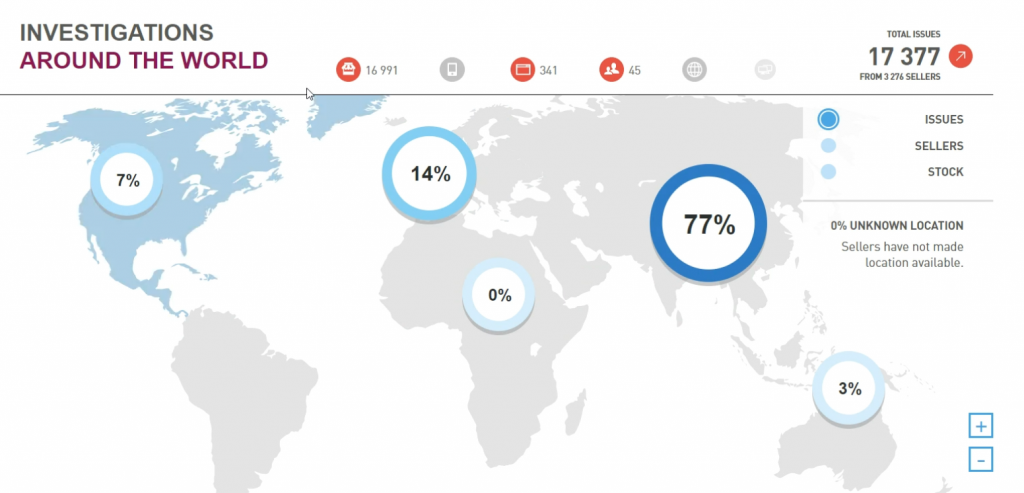 BrandIntel scans all online channels and compiles and manages large amounts of data.
As BrandIntel runs into infringements, it gathers all evidences and creates offender profiles, mapping all their activity and platforms where they operate globally.
Every time it detects a new name, address, email or phone number, it is added to the offender profile, which visually displays how they are connected.
Investigation reports are agreat support tool for legal teams, since it decrease their response time to infringements.
Infringements prioritization
The platform uses the technology Risk 2.0, that sets customised values that estimate which infringements represent a greater risk, helping you decide what legal actions are a priority.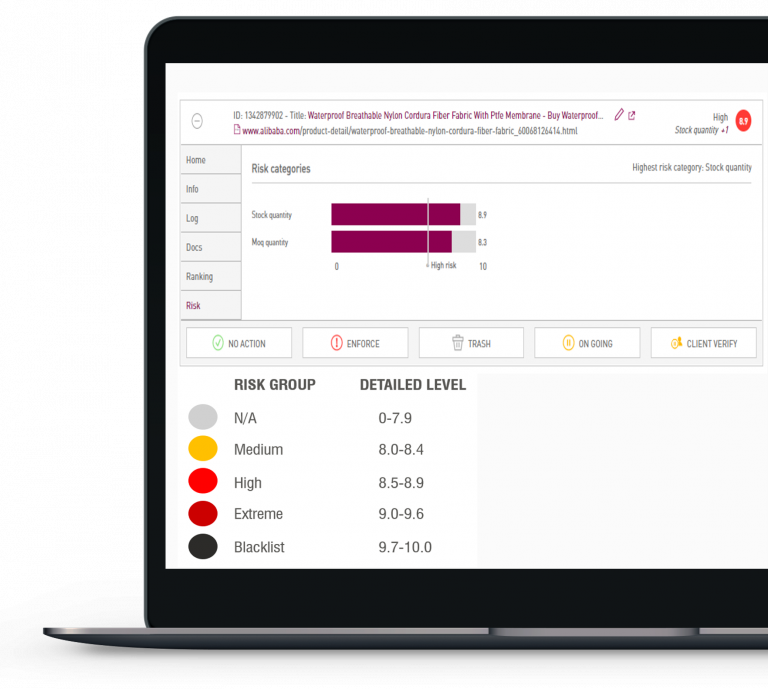 Using Machine Learning technology, tracks and learns to detect altered images related to your brand, product or designs.
Zero's intelligent auto-clustering technology pinpointed where ourmain infringers were situated and allowed our team to select key culprits and facilitate swift online and offline actions."
Head of Brand Protection from Automotive industry

Contact us, we will tell you all about the service and platform.