We manage, implement and maintain your digital certificates to ensure a continuous protection for your websites, data and brand.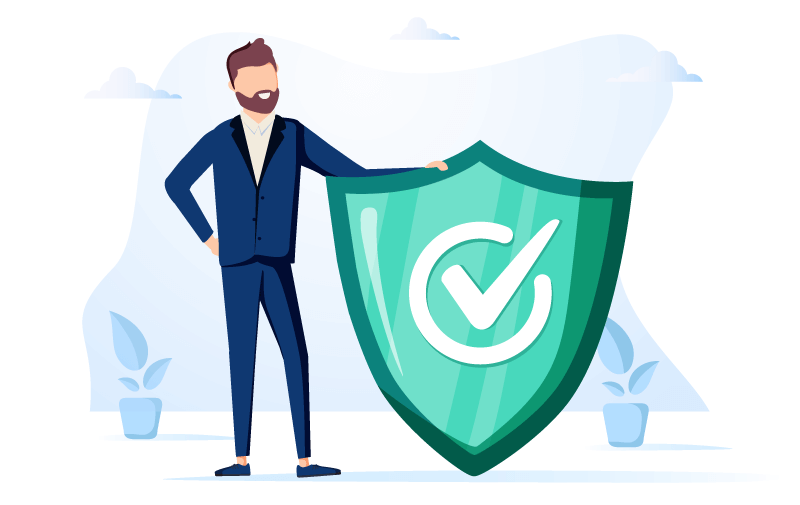 Ubilibet offers private companies and public authorities complete and efficient TLS/SSL Certificate management solutions. Our Digital Certificates Administration service allows you to build your customers' trust while securing your website and servers with the leading firms, including Digicert®, GeoTrust®, and Thawte®.
Streamline and simplify your domains and data protection
Why trust us with your digital certificates administration?
We streamline complex processes. We simplify your tasks.
We know the operation and requirements of each certification process.
Do you need to improve your security infrastructure?
We advise you and optimize your portfolio of digital certificates
Hiring a skilled support team is the simplest, most effective way to improve the security infrastructure of a company that owns multiple SSL Certificates. Ubilibet offers you comprehensive technical consultancy and ongoing advice to enhance your organization's TLS/SSL certificate architecture.
Manage several websites hosted in different subdomains with just one Wildcard Certificate.
www.mydomain.com
mail.mydomain.com
intranet.mydomain.com
You can then replicate your SSL Certificate in multiple servers.
Each copy of your certificate will have its own private key.
Multi-Domain Certificates
A single Multi-domain SSL Certificate (SAN) will allow you to certify several domain names.
www.mydomain.com
www.mydomain.net
www.mydomain.org
You can also certify multiple websites hosted in a server with a single IP address.
Choose from a wide range of certificates
From simple Domain Validation (DV) to advanced Extended Validation (EV) certificates which ensure the highest level of identity and trademark protection, you can choose the right certificate for you.
Verified Mark Certificates
A Verified Mark Certificate (VMC) confirms the authenticity and ownership of a corporate BIMI logo. With this digital certificate, you can show your company logo right next to your emails on any given inbox, including Gmail and Yahoo! accounts. VMCs also prevent impersonation and phishing attacks based on forged logos.
Code Signing Certificates
Code Signing Certificates show your users that the software they're about to download hasn't been tampered with and is safe to use.
Secure Email Certificates
Digitally sign and encrypt your emails with a Secure Email (S/MIME) Certificate so you can ensure authentication for your customers and partners.
Document Signing Certificates
A Document Signing Certificate allows you to add a digital signature to your documents, so you can make them much safer. It supports many programs, including Adobe and Microsoft files.
Comply with the PSD2 Directive
PSD2 Certificates comply with the authentication and secured communications requirements set by the EU Payment Services Directive (PSD2) on September 2019.
Qualified Website Authentication Certificates
Qualified Website Authentication Certificates (QWAC) are used to validate the identity and role of the payment services providers, as well as to encrypt and authenticate confidential data.
Qualified Electronic Seal Certificates
Qualified Electronic Seal Certificates (QSealC) verify that apps, confidential documents and other communications originate from a trustworthy source and haven't been tampered with.
A corporate Public Key Infrastructure (PKI) allows you to handle and manage the issuing, validation and revocation of your own digital certificates. Ubilibet will guide you step by step, so your business or organization can successfully implement a private public key infrastructure.
PKIs allow you to issue an array of certificates.
Getting your own PKI allows you to:
Internet of Things Certificates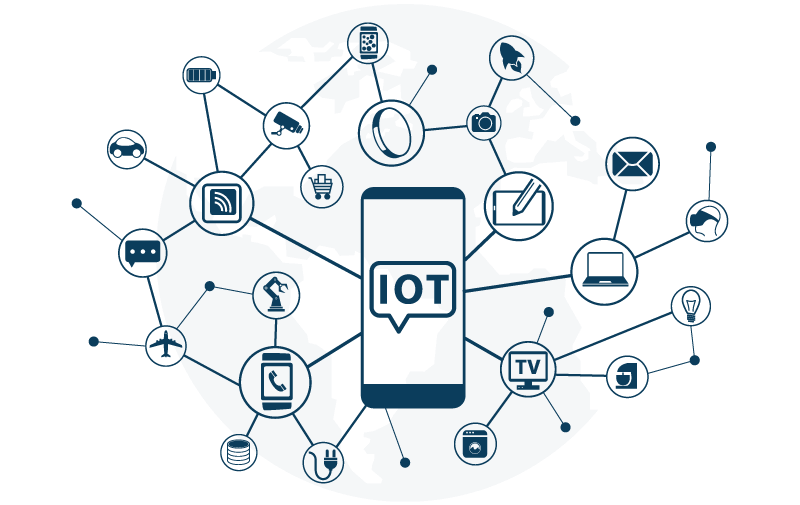 Smart TVs, refrigerators, alarms, or watches — the number of gadgets accessing the Internet is ever-increasing. Now, some certification authorities offer PKIs aimed at connected-products manufacturers.
These corporate solutions use mutual authentication, data encryption and system integrity to secure smart products. Internet of Things (IoT) Certificates make it possible for users, devices and apps to interact in a safe environment.
Ubilibet guides manufacturers through the PKI implementation process, so they can certify and protect each device they produce.
Get solutions for common challenges
Companies often manage their SSL Certificates with a number of scattered providers. This usually forces the Systems department to manually monitor all certificates and expiry dates. Ubilibet efficiently manages your company SSL Certificates infrastructure, so you can free your IT team from administrative chores.
Certificates that have to be individually requested, installed and renewed each generate its own accounting operation. For your team, this means having to deal with a ton of invoices and payments. Ubilibet offers you the option to choose the invoicing plan you want to subscribe to. Our single invoicing system can be paid on a monthly, quarterly, biannual or annual basis according to your procurement or finance department wishes.
Many businesses lack essential control over their SSL Certificates portfolio, which leads to more complex processes when it comes to requesting new certificates, as well as harder monitoring of renewals periods. This can cause unnecessary delays in your SSL Certificates acquisition and deployment process — sometimes it can take days or even weeks to get a certificate that you could otherwise obtain in a matter of hours.
Ubilibet provides you with an SSL Certificate acquisition, management and renewal system that significantly streamlines your web servers protection. You can request any number of certificates through a fast, flexible and convenient application process.
Install your certificates within minutes and considerably reduce the application and implementation process.
We will get back to you as soon as possible