We define the most efficient domain name management and brand protection strategy for your business
Ubilibet offers all our know-how on Domain name management and Online Brand Protection through our Consulting services.
Keep an eye on your brand domains status with custom audit reports made by experts who will regularly examine generic Top-Level Domain names (gTLDs) along with country code Top-Level Domains (ccTLD) from all over the world.
Ubilibet's audit report lets you know whether your brand name is available under all domain extensions or whether it has been registered by someone else. The report also contains the requirements for registering each of the extensions, as well as the domain holder's details.
As such, a Domain Name Audit Report is a useful tool which provides you with a picture of your brand under all current domain extensions. This makes it easier for you to establish a registration strategy based on the present online situation of your brand.
Additionally, domain name auditing is very helpful when choosing a brand name for a new product or service — your business can assess domain availability and pick the least registered naming.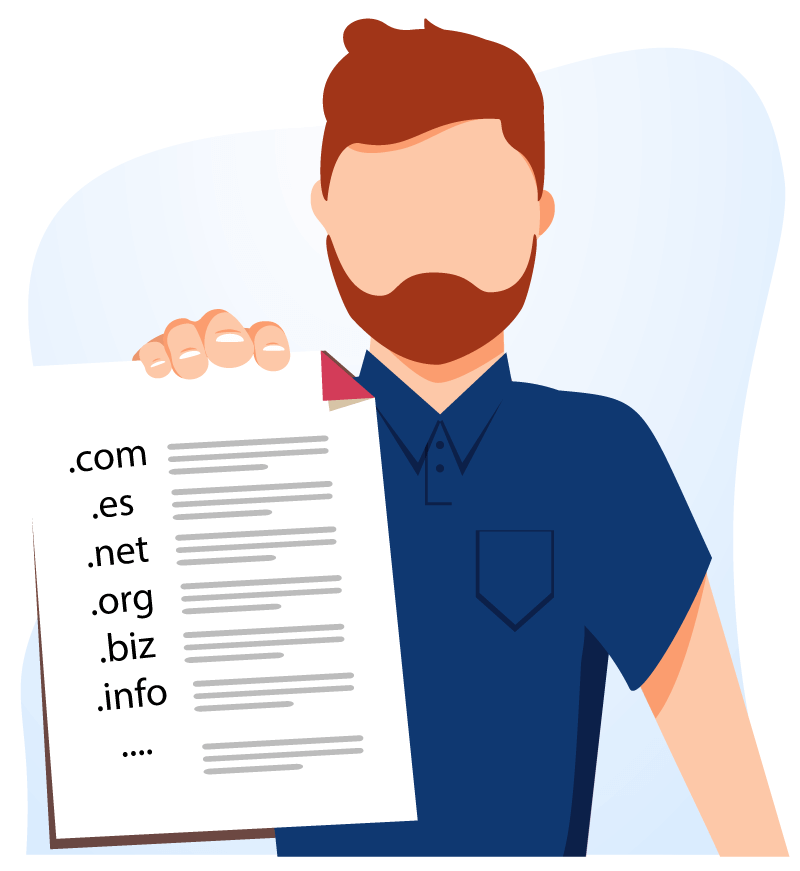 We analyse your brand's online presence
Monitor your domain name registrations in all extensions to be aware of risks and opportunities.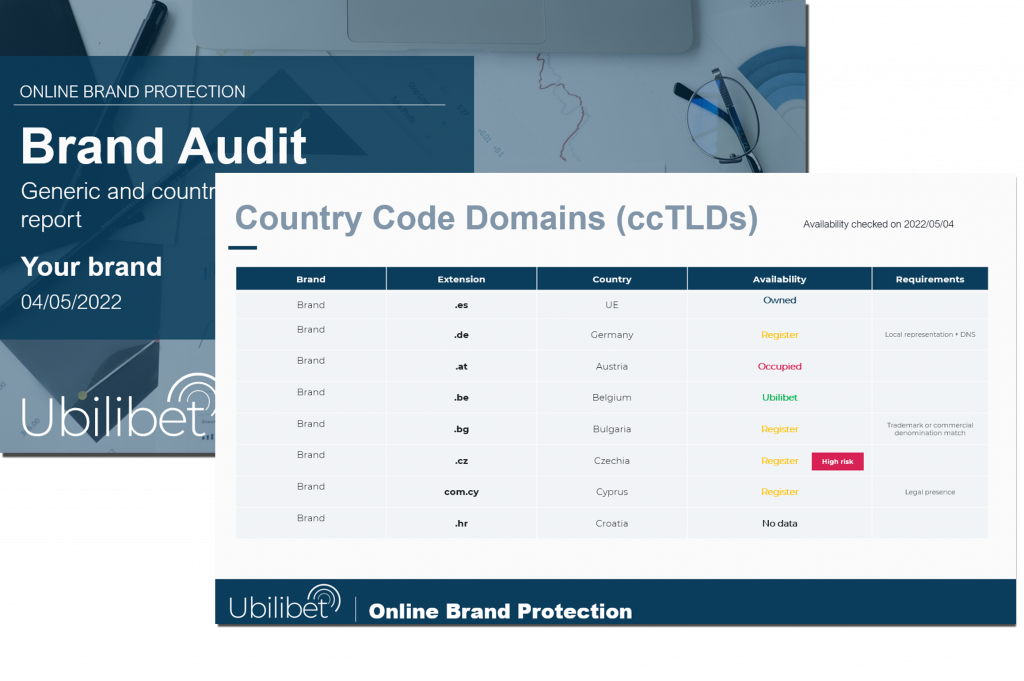 New-GTLDs Industry Report
The New gTLD Program launched by ICANN led to the creation of hundreds of new extensions, including .web, .store, or .online.
To prepare a new-GTLDs industry report for you, Ubilibet's online marketing and industrial property experts will narrow down the list of new delegated domain names and select the ones with the biggest appeal from a sector or popularity point of view.
Plus, our new-GTLDs industry reports clearly define next steps for you to safeguard your company's rights according to the New gTLD Program processes.
This results in a very useful dossier that will allow your business to make the right decisions and set up all necessary measures to protect your brand under the new ICANN generated domains.
Managing a corporate domain name portfolio can be a daunting, onerous challenge, especially when an organization's domains stem from decisions made over the years by different departments or units, and even different regional offices. This can result in a random domain name portfolio:
To help you avoid this kind of situation, Ubilibet's team will analyze your portfolio from a global standpoint and provide you with a Domain Architecture report identifying unnecessary, inconsistent or redundant domain names.
The aim of this type of report is to optimize the number of registered names and to reduce your domain portfolio maintenance costs without impacting your brand's level of protection on the Internet — an essential business asset.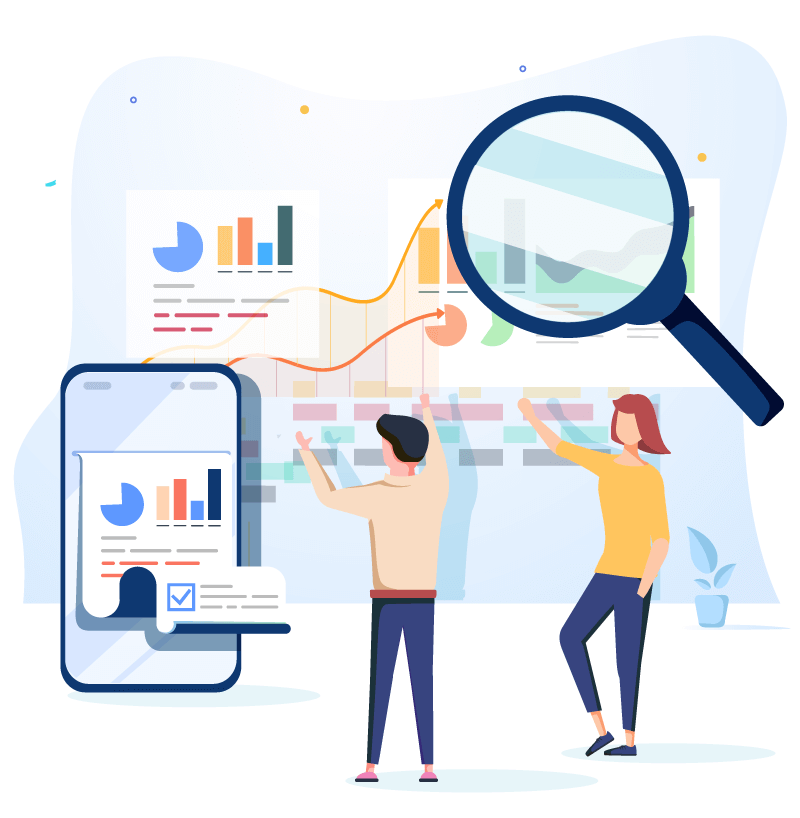 We study your domain name or domain name portforio to objectively estimate its market value.
Monetize your domain by improving your search ranking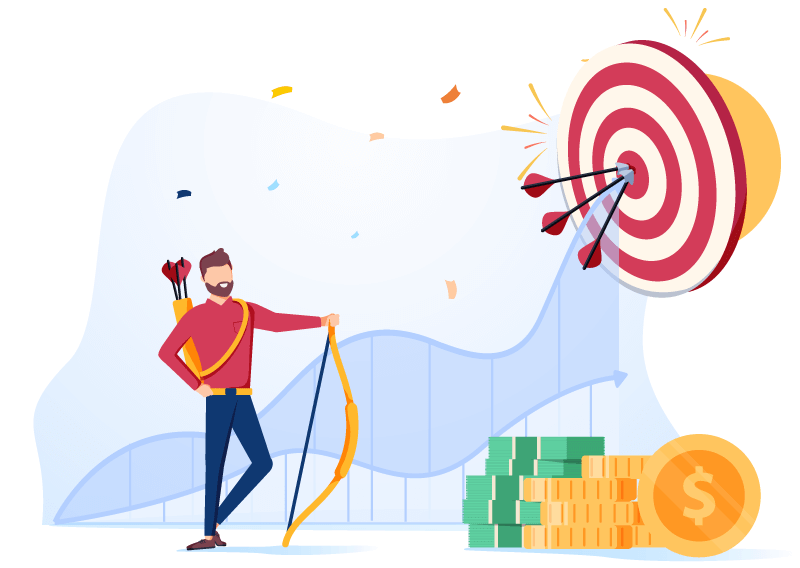 Google, Bing and other search engine algorithms are based on a broad range of criteria. However, the baseline for identifying a website across the board is its address or domain name.
Ubilibet makes sure your domain names are correctly activated and redirected, so you can improve your search rankings and monetize your domains:
Are you compliant with Data Protection regulations?
Every website or eCommerce must have up-to-date legal notice and privacy policy.
If your company has more than 15 employees, you manage sensitive information or you wonder wether your business can offer online services, ask for tailored consulting service. We will analyse your business and activity and prepare a comprehensive proposal.
Talk to an expert on Domain and Brand Protection
We will get back to you as soon as possible